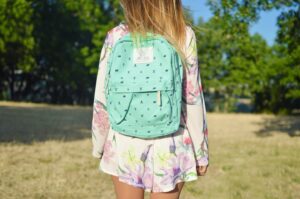 Going back to school isn't always the easiest transition for families…
Summer is fun, sleeping in is the new norm, and schedules are more easygoing. School can be a rude awakening if you're not prepared. With that said, the first day of school for the Georgetown Independent School District (GISD) is August 18th, 2022. We put together these back-to-school tips to make your transition to the school year easier for both you and your kids.
Schedule Transitions for Better Sleep
It's a good idea to adjust your sleep/wake patterns at least a week before school starts. Take a week of practice runs where everyone sticks to their school wakeup and bedtimes (parents too) so that when the first day of school rolls around, the whole family isn't sleep deprived.
You can also do a lot to help your children get sufficient sleep by setting a good example. Nighttime routines for you and your kids are a cornerstone of getting enough sleep. The National Sleep Foundation also recommends:
Limiting caffeine consumption, especially in the afternoon and evening
Staying away from serving big dinners close to bedtime
Setting a regular bedtime and sticking to it
A nighttime routine to calm down before bed that doesn't involve electronics. Ex. A story, reading, etc.
Breakfast, Lunch, and Dinner
Diet plays a big part in how we all look, feel, and act, including our brain function. Keeping regular, healthy eating habits helps to make sure that everyone is at their best on the first day of school. Things can get hectic during back-to-school times, but establishing regular eating habits with healthy foods can give you and your family more energy and focus throughout long days.
Breakfast:
Don't let your kids skip breakfast in the morning rush. Whole-grain bread and cereals, yogurt, and fresh fruit are all good options.
Lunch:
Look over the school menu with your child, especially if they're a picky eater. Or, you can pack a healthy lunch they'll enjoy.
After school:
Keep nutritious foods on hand for snacks. Celery with peanut butter, carrot sticks with dip, microwave popcorn, nuts, and low-fat cheese with whole-grain crackers are good options.
Study Habits
Success in school is closely linked to support at home. You can help your kids get the most out of school by:
Keeping open lines of communication with teachers and understanding their expectations
Keeping adequate school supplies on hand and designating a homework area
Establishing times for doing homework, playing outside, and watching TV or playing video games
Helping with homework when needed
Observing your children for signs of frustration or confusion
New Students
Georgetown Independent School District accepts enrollment from all students within the district boundaries who meet age, residency, and health requirements. New students need to complete an online pre-enrollment application to get started.
More Students
According to a recent demographic study, Georgetown's district is anticipated to grow by 2,400 students over the next five years and nearly 6,000 students by 2031. New schools are in the works to accommodate the expected increase in demand.
Georgetown's schools are growing mostly because Georgetown is a great place to call home. Being so close to Austin has its perks, and being far enough away from the hum of the city has its benefits too. The blend of community, nature, great food, and a school district that cares are super attractive to families.
Parmer Ranch has been especially popular for families looking for a new home near Austin. Our schools, amenities, parks, and beautiful new homes are a winning combo for many looking to settle down in the Texas Hill Country. If you're looking for the perfect spot to call home near Austin, contact us to find out more.